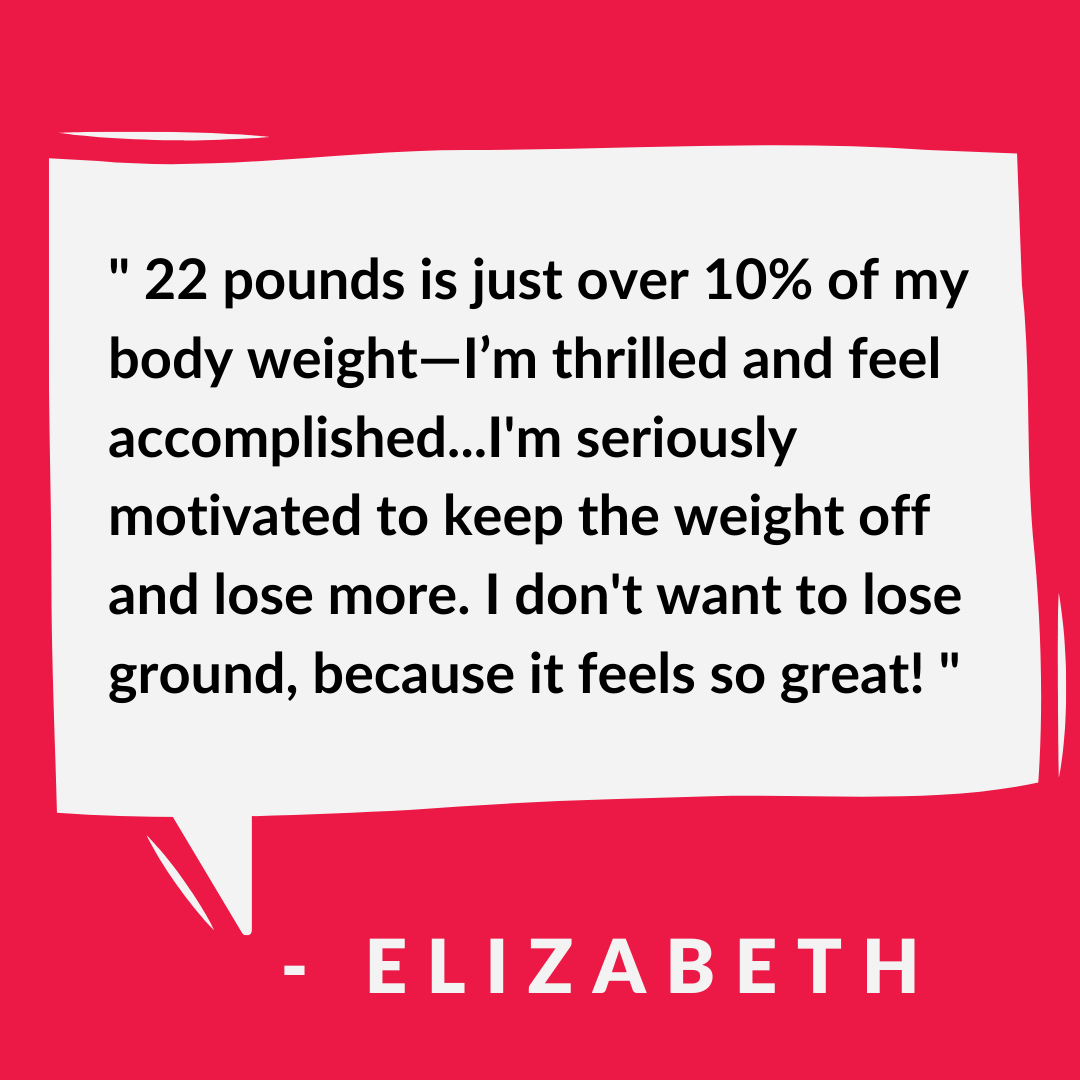 Below is a testimonial from current Eat Smart, Move More, Prevent Diabetes participant, Elizabeth:
My Eat Smart, Move More, Prevent Diabetes class ended in January. I only lost a pound or two during the program, but I always felt it was a success because I was eating better and exercising more.
Imagine my surprise a few weeks into the pandemic when I saw that I had lost six pounds. The pandemic has led to increased stress but I also believe the weight loss was due to reduced access to replenishing my favorite treats and no dining out. That was in early April and now I have lost 16 more pounds, which totals a 22-pound weight loss.
22 pounds is just over 10% of my body weight—I'm thrilled and feel accomplished!
Due to the pandemic, I have had limited access to "treats," and have been making almost everything from scratch. I am very conscious of not using up too much food before I can get another pick-up order of groceries.
Moreover, now I'm seriously motivated to keep the weight off and lose more. I don't want to lose ground, because it feels so great. I no longer have to walk around with those 22 pounds, which is the equivalent of carrying two cats with me or a backpack everywhere I go. I no longer have the joint pain, knee pain, or foot pain that kept me awake at night. I also have not been having heartburn. These are tremendous motivators!
All the bags of dried beans, brown rice, lentils, oatmeal, buckwheat flour, etc. are really the staples of my diet now. I have even started a substantial vegetable garden to supplement my pantry items. Along with milk, eggs, and fish, it seems like a pretty decent way forward.
– Elizabeth, a current Eat Smart, Move More, Prevent Diabetes participant
You may also enjoy:
"I feel better and exercise more!"
"I finally realized I needed to do something about my health"
Don't miss another great blog: Subscribe Now