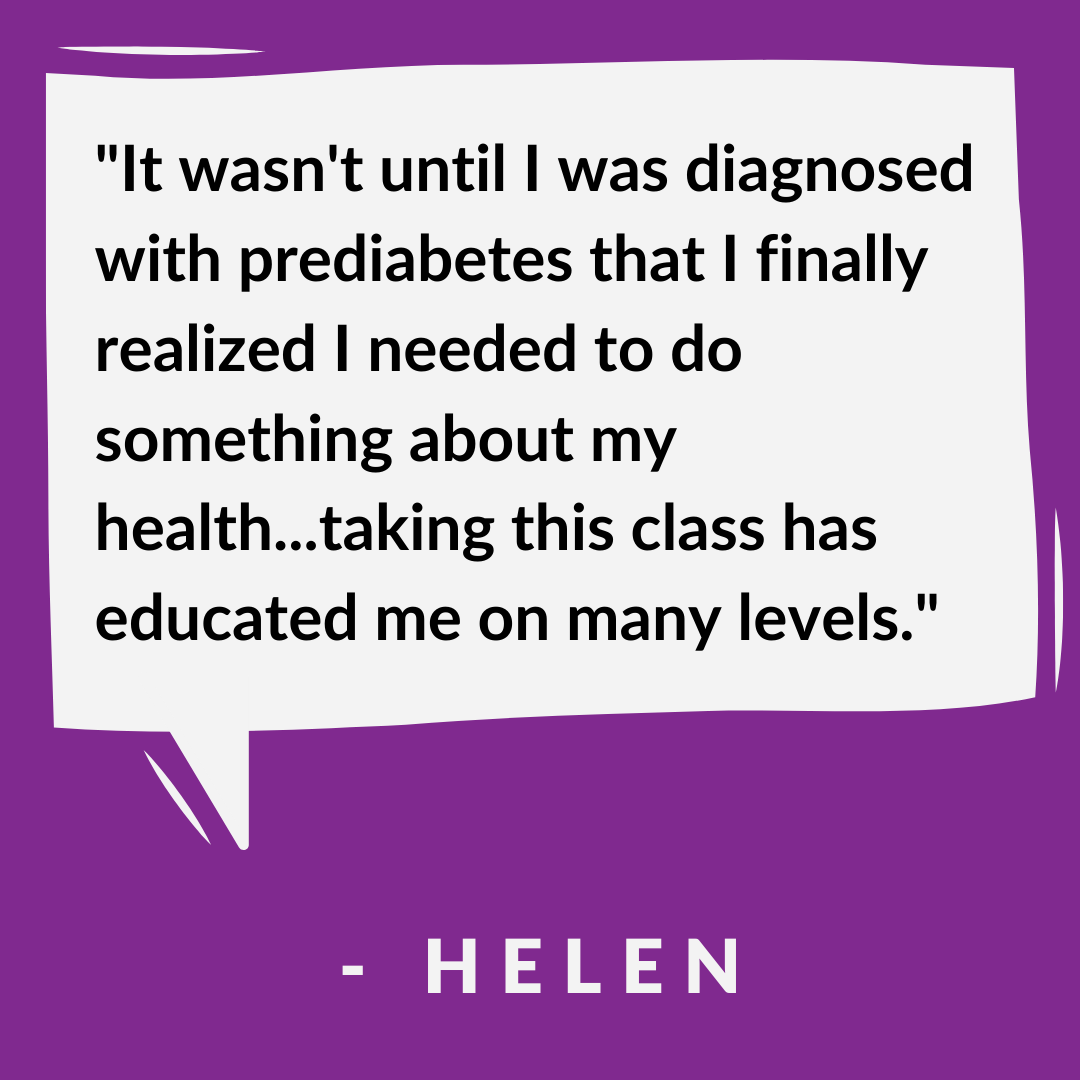 Below is a testimonial from current Eat Smart, Move More, Prevent Diabetes participant, Helen:
"I recently finished Phase 1 of the program. My smart goal for Phase 1 was to get below the prediabetes A1C number before my 2020 physical. Last year I was 5.8 and last week I was at 5.6. Not a huge difference but significant enough. 
Taking this class has educated me on many levels. After my husband's death, I ate my way through grief. It wasn't until I was diagnosed with prediabetes that I finally realized I needed to do something about my health. I don't like grocery shopping and for years have bought what I felt like, not what I should. I have learned that looking at the nutrition labels on food is essential. I now do meal planning and compare nutrition labels.
My instructor is wonderful. She is very encouraging, engaging and knowledgeable. The class materials are thorough and easy to understand. The incentive items are of high quality and appreciated too. Thank you for offering this course."

-Helen, a current Eat Smart, Move More, Prevent Diabetes participant
You may also enjoy:
"I have no doubt that I can continue to keep a focus on good health given the knowledge I gained."
"I now have hope of a healthy body and healthy life!"
"I feel the best that I have in years!"
Don't miss another great blog: Subscribe Now