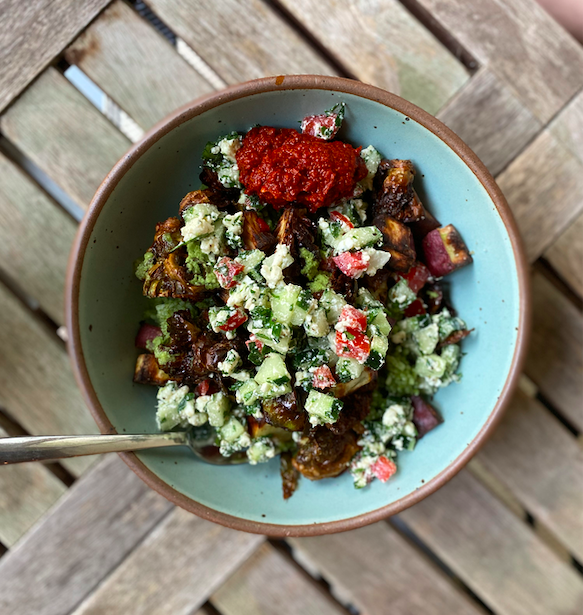 Has anyone else noticed all the tasty grain and vegetable bowl restaurants popping up everywhere? After stopping into two different shops I noticed they have a few things in common: tasty grain/vegetable bowls, and really high prices! The concept is very simple and easy to recreate at home for a much lower price.
Grain Bowl Blueprint:
Add about 1/3 cup of whole grains to the bottom of your grain bowl. Try quinoa or brown rice, or skip the grains completely and add lettuce, spinach, or kale.
Pile on your favorite veggies. Use vegetables that are in season.
*Remember, part of the appeal of grain bowls are their colorful appearance, so don't be afraid to pile on those vegetables!
Sprinkle in some protein. Try lentils or a lean meat like fish or chicken.
Top your grain bowl with a tasty sauce and enjoy!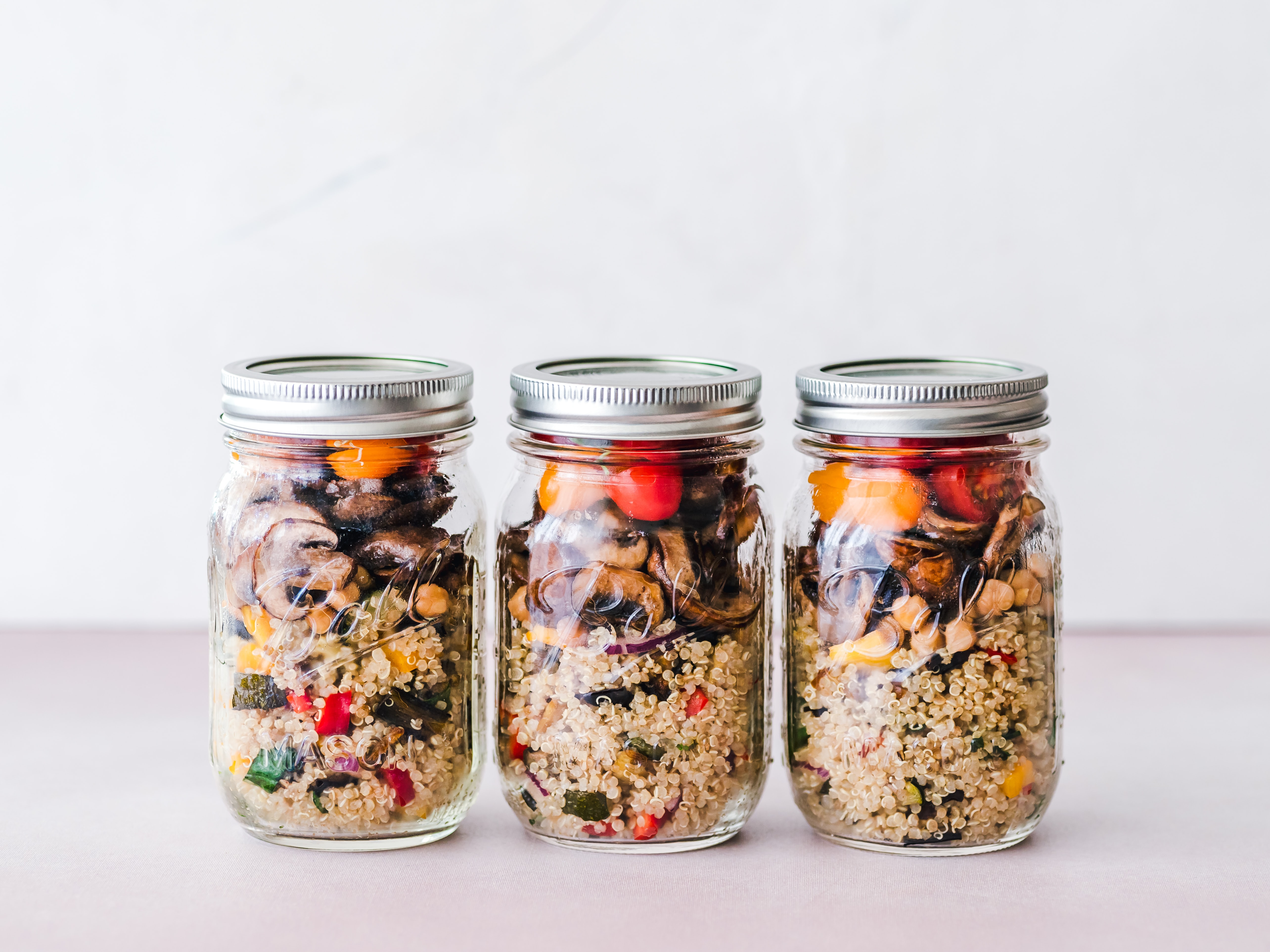 ½ cup of peanut butter (low sodium)
1 teaspoon of sesame oil
¼ cup of rice vinegar
1-2 tablespoons of sriracha
You may also enjoy:
Top 10 Vegetarian Sources of Protein
What to Make With Canned Beans
A Med-Inspired Vegetarian Wrap
Don't miss another great blog: Subscribe Now