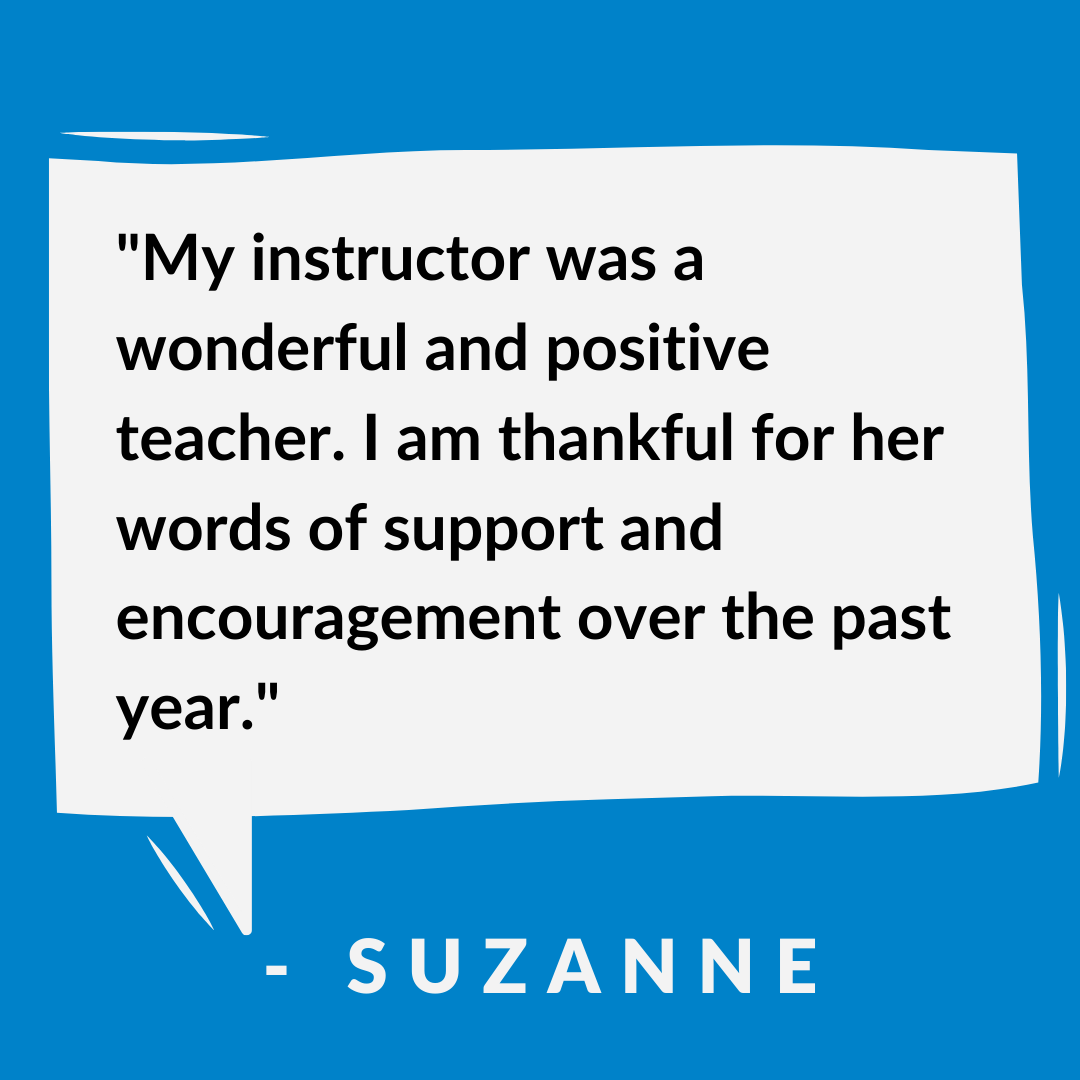 Below is a testimonial from a past Eat Smart, Move More, Prevent Diabetes participant:
It is hard to believe the year is almost over and the class is coming to an end. While my work schedule has prevented me from attending the classes live, I enjoyed and found a lot of value in watching the class recording when I had more time later in the week. I really enjoyed the class on sugar. I don't drink sweet drinks nor add sugar to my coffee, but I do like an occasional baked treat and creamy salad dressings. I will work on paying closer attention to the added sugars on the nutrition labels. The other classes that I have really enjoyed were the lessons on Mindfulness and Sleep. I struggle especially with sleep despite trying numerous strategies.

My instructor was a wonderful and positive teacher! I am thankful for her words of support and encouragement over the past year. While I exceeded the 5% weight loss goal, this pandemic really derailed some of the future progress I had hoped to make. However, I have held my own so I guess that's a win.
– Suzanne, a past Eat Smart, Move More, Prevent Diabetes participant
You may also enjoy:
"I have lost over 20 lbs and my A1c has improved."
"I feel better and exercise more!"
"I finally realized I needed to do something about my health"
Don't miss another great blog: Subscribe Now