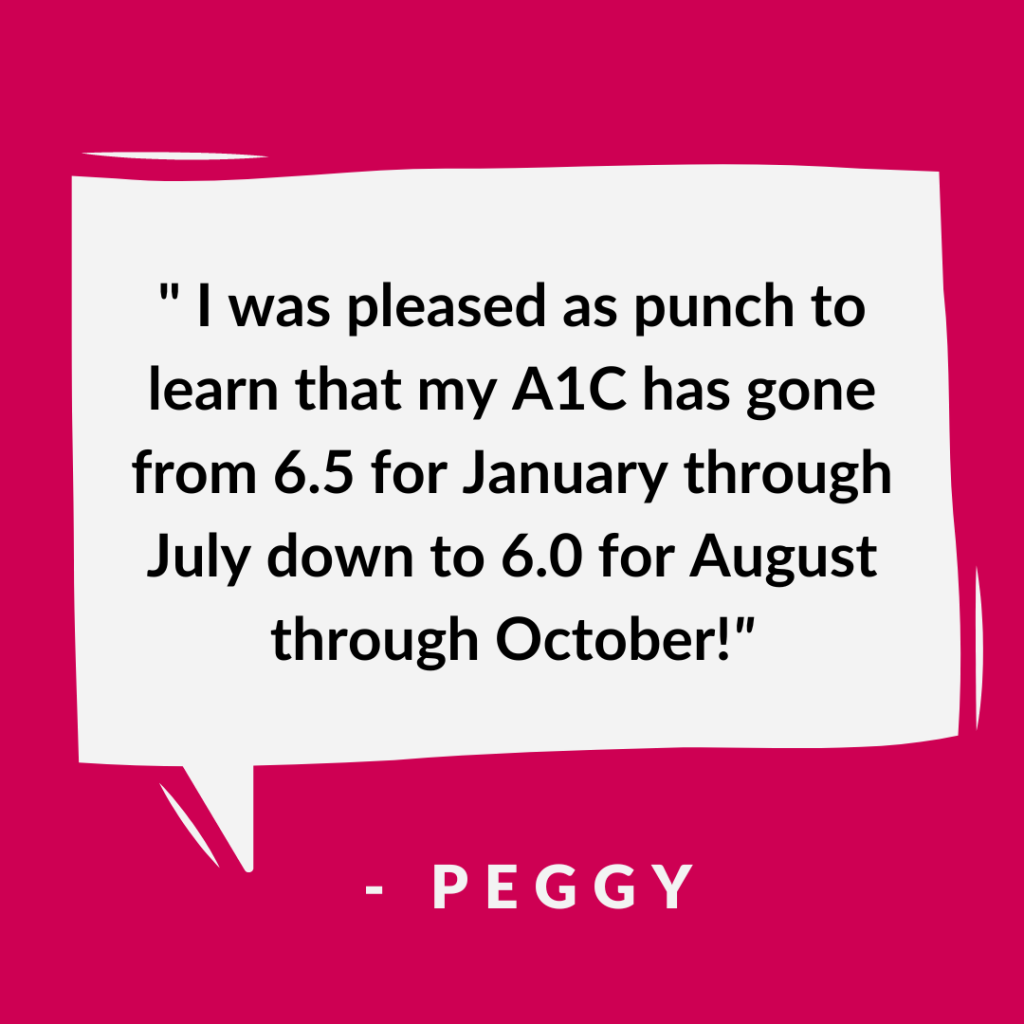 "I have deep gratitude for my instructor's excellent leadership and teaching skills during our Eat Smart, Move More, Prevent Diabetes class this past year! I really enjoyed the classes and my instructor's caring contact during the year.
I got my blood test results back this morning and I was pleased as punch to learn that my A1C has gone from 6.5 for January through July down to 6.0 for August through October! I credit some of that to the new mindset the program helped me acquire and to healthy choices always being in the back of my mind now!
Honestly, I'm not doing anything drastic. Just avoiding most sugary treats and most alcohol and being sure to limit my total simple carbs in a day. I also make sure I eat some protein at the same time I'm having bread, rice, or potatoes. But otherwise, my eating habits are pretty healthy, "normal" and not restricted.
My instructor and the program made a real effect on my life and health."
– Peggy, Eat Smart, Move More, Prevent Diabetes participant