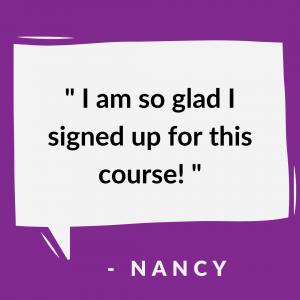 Below is a testimonial from a current Eat Smart, Move More, Prevent Diabetes participant:
My energy level is definitely rising and I am sleeping better which is helping my ability to cope with stress.
I'm looking forward to the next session on stress management. I am so glad that I signed up for this course!!
– Nancy, a current Eat Smart, Move More, Prevent Diabetes participant
You may also enjoy:
"I have lost over 20 lbs and my A1c has improved."
"Eat Smart, Move More, Prevent Diabetes made a difference in my life!"
"I finally realized I needed to do something about my health"
Don't miss another great blog: Subscribe Now