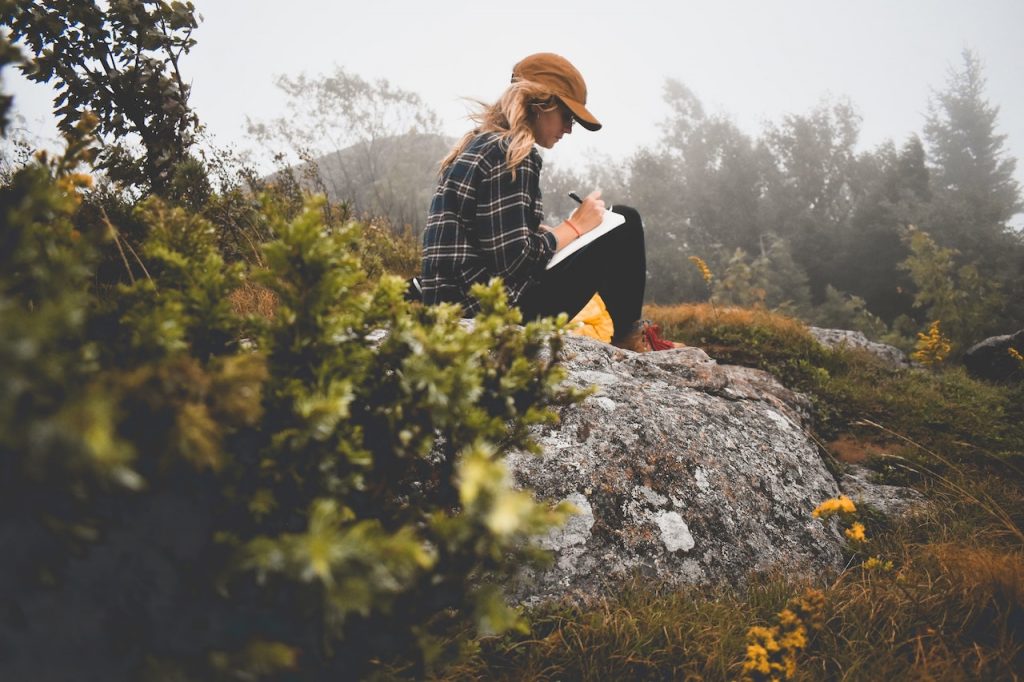 It's finally Spring (though the weather might not feel like it, especially for my NC folks), and what better time to work on ourselves! Self-care, simplified, is any action to "preserve or improve one's own health." I absolutely love this definition because it encompasses the improvement of health, but emphasizes the importance of "self" in self-care.
Another part of this definition to highlight is "any action". I wanted to point this out because of the wide variety of actions it covers, which differs from person to person, and none of which are wrong! For me, self-care revolves around food and everything in between (literally, sushi is my favorite). This includes learning, cooking, and eating, and is where I find the most enjoyment and reward. Below are a few Spring-friendly self-care ideas to get you started!
Take a walk in nature
Assuming the weather is good, taking a walk is a great way to mix mental and physical health. Nature allows us to get exercise and clear our minds, all while enjoying the beautiful scenery. Check out our Hiking for My Mental and Physical Health and 10 Unique Walking Destinations in North Carolina blogs for tips and ideas before going on your walk!
Spring cleaning
Ah, Spring cleaning – we love it and we hate it. Although we may not all enjoy spending hours on end deep cleaning our living space, I think we can all agree that there is nothing better than a fresh, clean living environment. Additionally, with a lot of us working remotely, Spring cleaning leads to a cleaner and more efficient work environment for you during the week. Give it a try and I promise you will feel much better after!
Journaling
Journaling is another great way to benefit mental health and can take very little time out of your day. Journaling is not only limited to writing down your thoughts, feelings, or emotions throughout the day but is also a great way to track your health goals and progress. Take a step outside and write down just a few words in your journal to begin your Spring self-care journey!
You might also enjoy:
5 Healthy Habits to Improve the Quality of Your Sleep
5 Tips to Stay on Track When Routines Change
Don't miss another great blog: Subscribe Now