As the weather has been warming up, I have been absolutely craving a good melon recipe, and wanted to find something unique and savory that could be a simple addition to a dinner party. And wow, did this recipe deliver! Sweet, salty, and citrusy, it is light, filling, and a perfect way to get both fruit and vegetables added to your meal.
The recipe calls for Castelvetrano olives, which are fantastic, but I made this recipe with a can of regular green olives from Trader Joe's which worked just fine. A mandoline works best for the honeydew and fennel, however, if you don't have one, just slice as thinly as you can with a sharp knife.
Dress just before serving so that the fennel will still be crunchy and the melon retains its juices.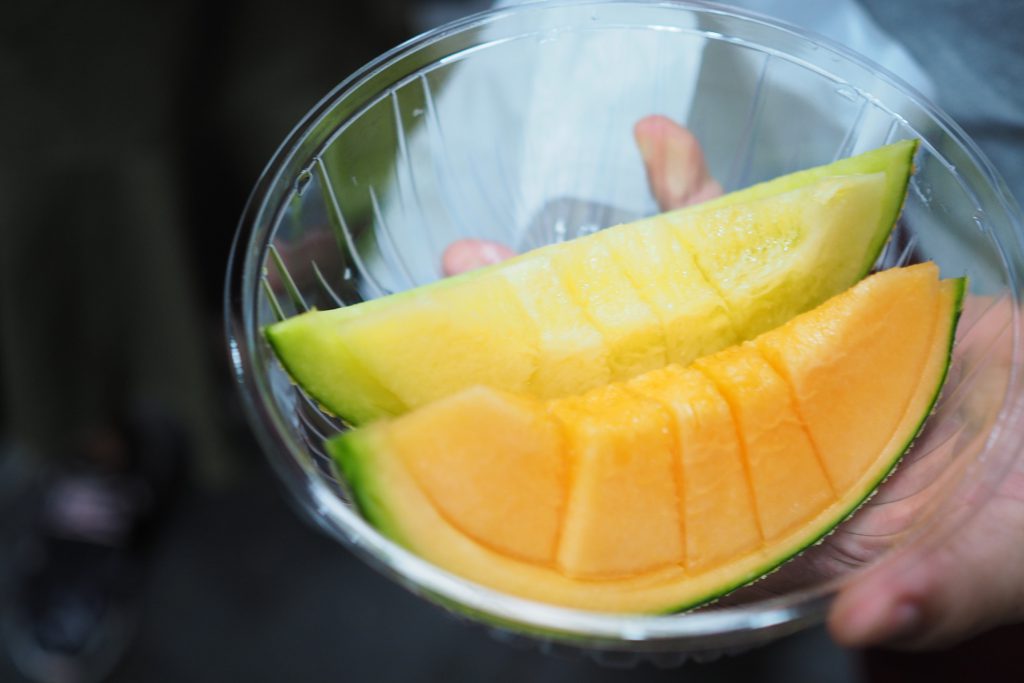 Shaved Honeydew, Fennel, and Olive Salad
Recipe from bon appétit
Total servings: 4

Ingredients
1 teaspoon finely grated orange zest
1 tablespoon fresh orange juice
2 teaspoons fresh lemon juice
2 tablespoons olive oil, plus more for drizzling
Kosher salt, freshly ground pepper
1 ½ pounds honeydew melon, rind and seeds removed, shaved on a mandoline
½ fennel bulb, shaved on a mandoline, plus 2 Tbsp. coarsely chopped fennel fronds
¼ cup brined green olives, such as Castelvetrano, pitted, very coarsely chopped
Directions
Whisk orange juice, lemon juice, and 2 Tbsp. oil in a large bowl
Season with salt and pepper.
Add melon, shaved fennel, and olives to vinaigrette and toss to coat.
Top salad with orange zest and fennel fronds, drizzle with more oil, and season with salt and pepper.
Nutritional Content
Calories (kcal) 110, Fat: 8 g, Carbohydrates: 10 g, Dietary Fiber 2 g, Total Sugars: 7 g, Protein 1 g, Sodium160 mg
You may also enjoy:
Fennel Recipe: What is Fennel and How Do I Use it?
7 Simple Steps to Follow the Mediterranean Diet
Kitchen Tools to Help You Save Time and Space: Microplane, Mortar, & Peeler
Don't miss another great blog: Subscribe Now