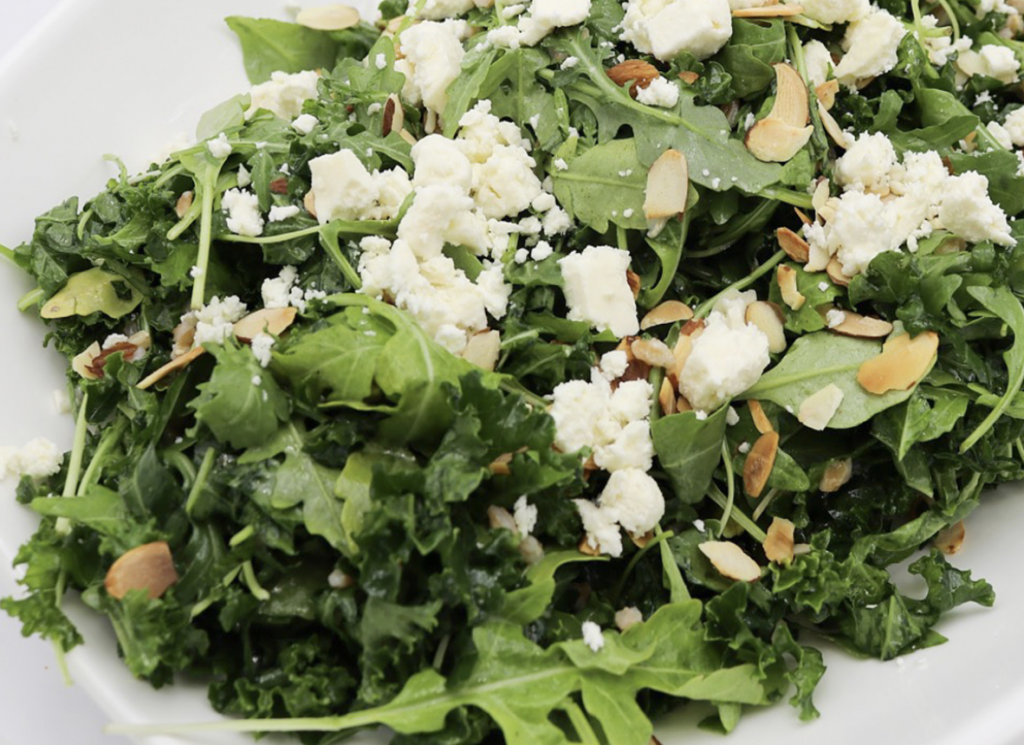 If you have never tried the grain farro, this is a great place to start. I like cooking it using the pasta method. This means you use lots of water and cook until tender and drain, as you would pasta. It usually takes around 45-55 minutes. Farro is an ancient grain with a slightly nutty and chewy texture. It provides a great texture to the salad. The kale and arugula are a perfect combination.
Serves: 8
Serving size: 1/8 of recipe
Prep time: 10 minutes
Cook time: 45 minutes
Total time: 55 minutes
Ingredients
2 cups cooked farro
1 bunch kale
1 box (5 ounces) arugula
1/2 cup sliced almonds, toasted
3 ounces feta cheese, crumbled
Citrus Salad Dressing
3 lemons, juiced
6 tablespoons olive oil
Salt and pepper to taste
Directions
Cook farro according to package directions to yield 2 cups of cooked grain.
Once cooked, chill farro.
Wash and remove ribs from kale.
Chiffonade kale into small strips.
Combine the farro, kale, and arugula.
Dress with Citrus Salad Dressing.
Top with almonds and feta.
Nutrition Information per Serving