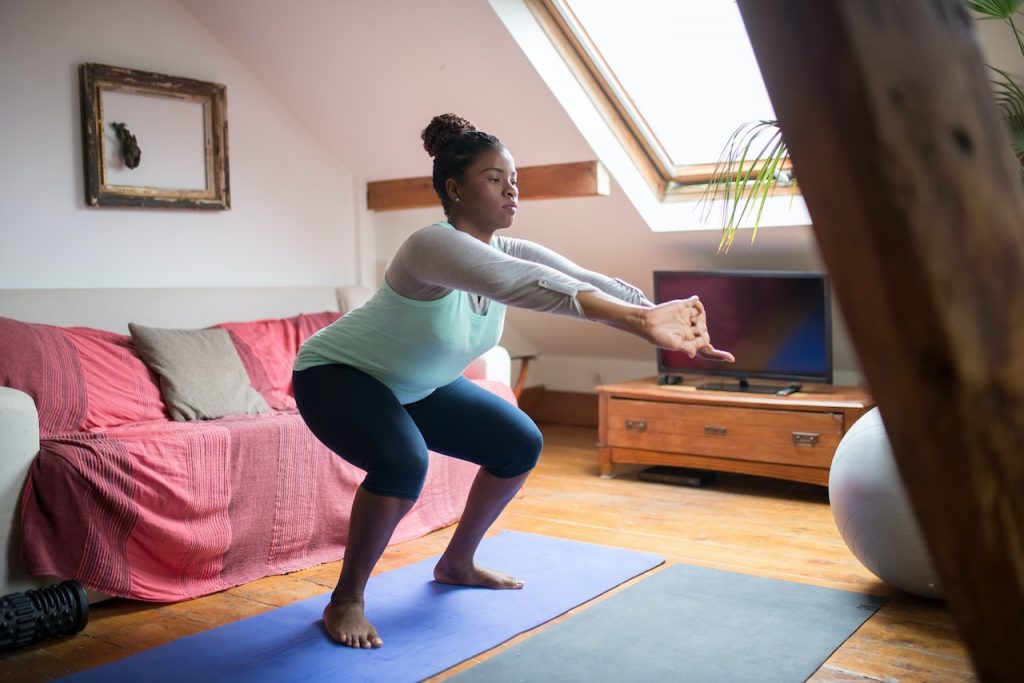 Almost two years ago, the COVID-19 pandemic changed our world. We have been in limbo waiting to see how and when our "new normal" will shake out. Some things may change, but some may be here to stay. Virtual fitness is one of the things that has been popularized during the pandemic that I believe is here for good.
This is a good thing! This gives people access wherever they are to all kinds of fitness and wellness options. This helps close a gap when it comes to a person's proximity to fitness opportunities. I am fortunate to have a yoga studio within minutes from my house. When the pandemic hit, they went virtual, and now have people from all over the country tuning in to classes. You no longer have to live close to a particular gym or studio to reap the benefits or try something new. Classes range from very general to very specific. If you decide you're interested in kickboxing classes, but there are no kickboxing classes close by, no big deal! There are plenty of virtual kickboxing classes that you can sign up for.
This is a great opportunity for you to try something new, even if it is out of your comfort zone or not physically close. Below I have listed some of the types of fitness classes are offered virtually. Try something new without ever leaving home!
Yoga (including kids yoga)
Pilates
Walking workouts
Stretch and core classes
Tai chi
CrossFit
Dance classes including ballet, hiphop and modern dance. For adults and kids!
Dance fitness classes such as Zumba, WERQ and Cardio dance classes.
Cardio boxing
Jump rope workouts
Barre
Sculpt
Kickboxing
Strength training
Personal training
HIIT (High Intensity Interval Training)
Meditation
Bootcamp
Plyometrics
Pre/Post-natal classes
Running workouts
View more tips from the American College of Sports Medicine for how to choose a virtual fitness option that is right for you.
If you have tried a new virtual fitness class or service tell us about your experience in the comments!
You might also enjoy:
Navigating Plateaus and Setbacks
Don't miss another great blog: Subscribe Now