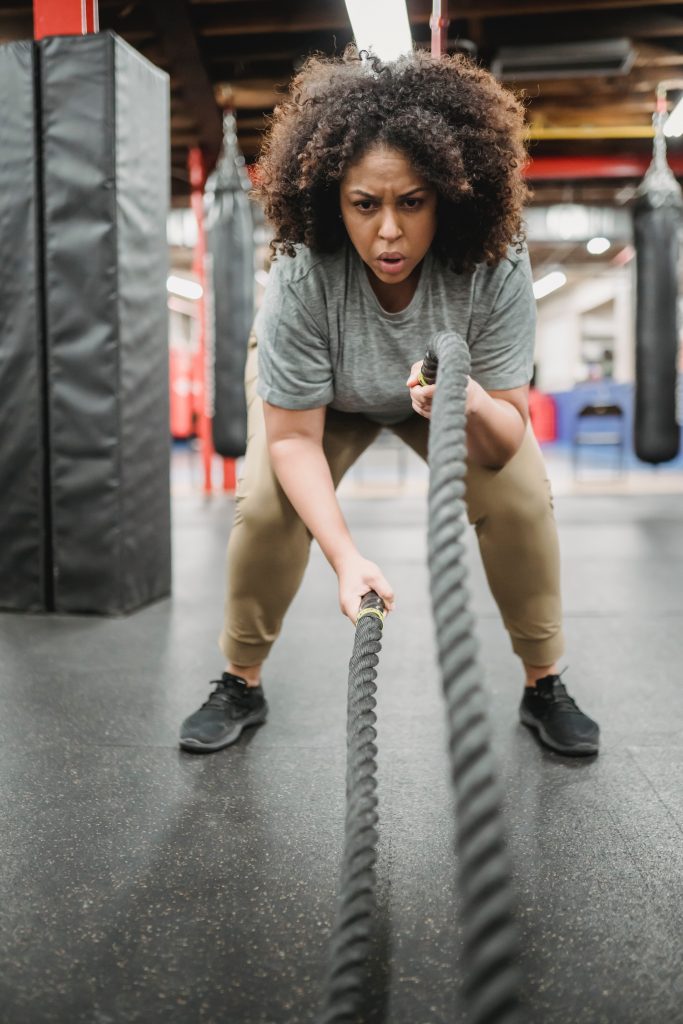 There are countless workouts available online, but they likely are not always a perfect fit for you. The good news is you can modify any workout you find! Maybe not yet, but after reading through these tips, you will have the skills to make any workout your own.
Start by focusing on the FITT principle for physical activity.
That is, think about the frequency, intensity, time, and type of physical activity you include in your routine.
Frequency refers to how often you engage in physical activity. Choose to adhere to a workout plan 3 to 4 days out of the week rather than everyday if that better fits your needs and current physical activity levels. Find a schedule that works for you.
Intensity refers to how hard you are working during your physical activity session. You always have the option to lower your intensity by slowing your pace, grabbing lighter weights, or performing 2 sets rather than 3, for example. In the same vein, you can always increase your intensity to make a workout more challenging.
Time refers to the duration of your physical activity session or intensity intervals. Decrease the total moving time for a cardio plan or shorten work intervals during a HIIT workout to modify the time.
Type refers to how you are being physically active. You do not have to stick to one type of activity. In fact, it is great to vary your movement patterns and engage in different activities. Maybe a strict jogging plan is not for you. Try jogging with the plan some days and cycling or doing bodyweight strength workouts on the other days to add variety.
Look up exercise modifications to make any workout your own!
In addition to the countless workouts available on the internet, you can also find modifications to any exercise.
Search for exercise modifications. For example, "how to modify a plank" or "alternate exercise for jumping jacks" yield a variety of resources and options.
Try searching for standing or no jumping workouts on YouTube for routines with fewer exercises you may have to modify.
Key Takeaway: You have the ability to make any workout fit your needs and work for you! Do not let one exercise or one aspect of a workout stop you from trying it out. It may take practice and a little more effort on your part at first, but learning to modify workouts can empower you to move more and try different activities.
You Might Also Enjoy:
Holiday Challenge Week #2: Workout of the Week
8 Stretches to Do During the Workday
Don't miss another great blog: Subscribe Now