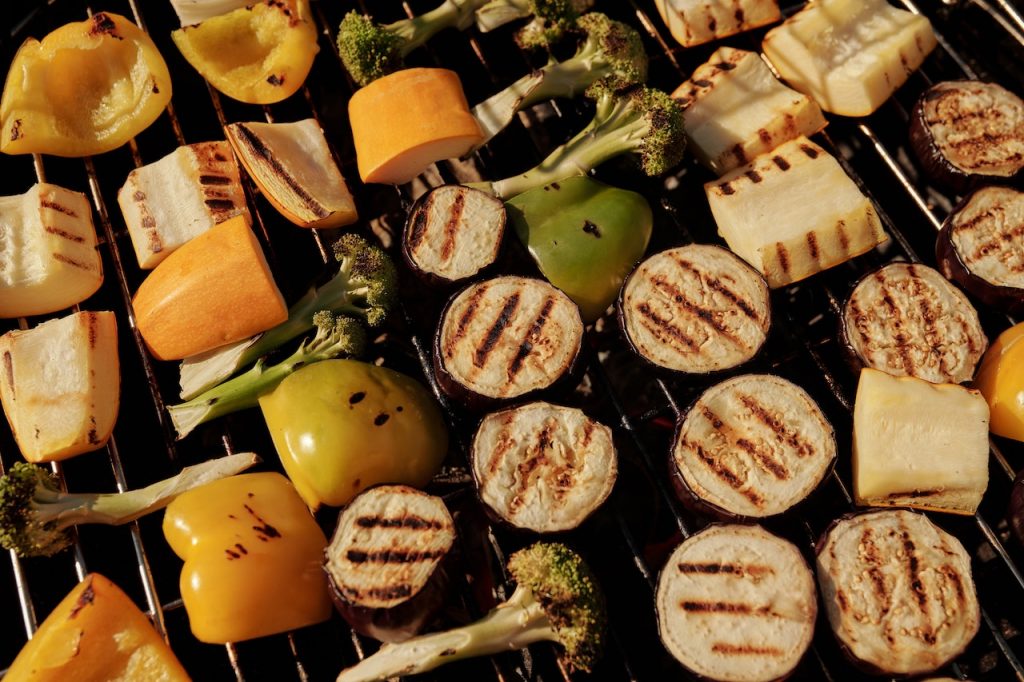 For a lot of people, summer means cookouts and BBQs! So, how do you plan to balance Eating Smart and Moving More this summer at events? Here are a few tips, recipes, and links to help you game plan for summer fun and enjoy yourself while continuing your success and staying safe.
Get Competitive
Trade the lawn chair for lawn games. Corn Hole, Ladder Golf, and Horse Shoes all require standing, and bonus they occupy your hands helping to prevent mindless eating. If you have a large gathering water balloon tosses, whiffle ball, and egg races are a great way to get everyone's competitive spirit up and moving.
Substitute the Beer for a Bubly
Choosing a calorie-free canned beverage like flavored seltzer water or diet soda for your koozie in place of a beer can greatly reduce your calorie intake.
Don't be a Buffet Buzzard
Standing near or circling the food table can make it that much easier to snack mindlessly. Instead, try standing across the yard from the table. This way you have to make the effort to go back for seconds, often resulting in pit stops along the way to talk to friends and family. All of which can result in fewer calories eaten.
Veg out the BBQ
Fruits and vegetables are often lacking on a BBQ buffet. Offer to make a side dish that features these low-calorie nutrient-dense foods. Check out these recipe links for some ideas!
Safety First
Keep the good times rolling by keeping your summer gatherings healthy and safe. Check out these other helpful articles to keep your summer hazard-free.
Most of all enjoy your summer!
You might also enjoy:
The Heat is Here to Stay- Tips for Summer Exercise
Gardening for Physical Activity
In-Season Produce to Add to Your Shopping List this Summer
Healthy Summer Dessert – Yasso Frozen Yogurt
Don't miss another great blog: Subscribe Now