With the holidays fast approaching, it usually means that schedules become busier with less time to make meals at home. Around this time of year, I turn to my trusty slow cooker-both as a time saver and for a warm, comforting meal. For me, it doesn't quite feel like fall until I bring out my slow cooker and make something involving pumpkin or butternut squash. This chicken and butternut squash dish is my go-to recipe not only for the savory fall flavors, but it's the type of meal where you can literally dump all of the ingredients into the slow cooker, turn it on, and forget about it. And that is one of the many reasons why I still love my slow cooker.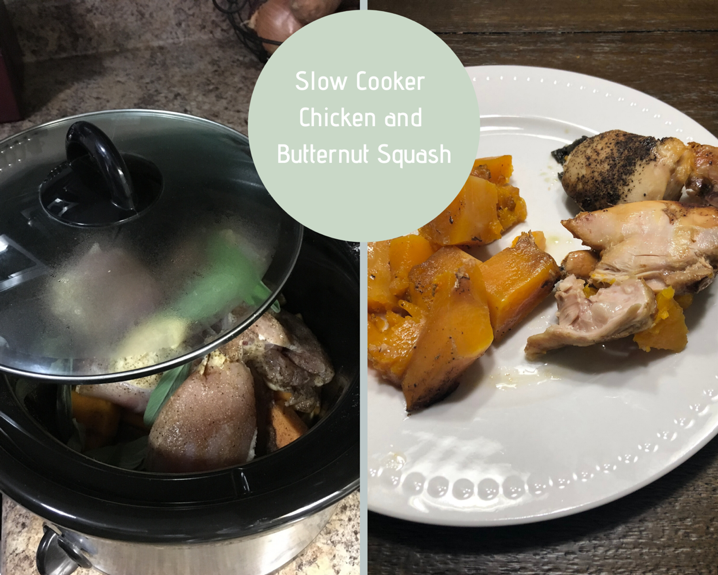 Slow Cooker Chicken and Butternut Squash
Recipe adapted from Crock-Pot Dump Meals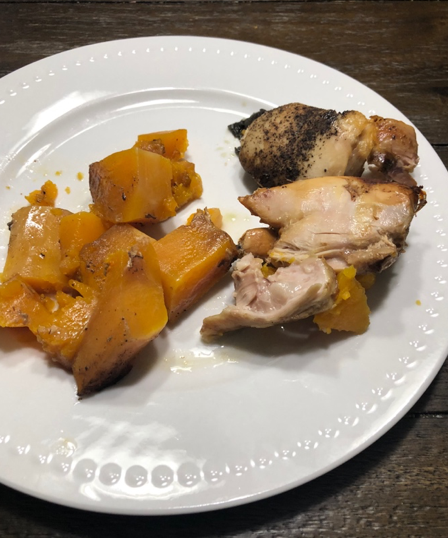 Ingredients
6-8 boneless, skinless, chicken thighs
2 cups butternut squash, cubed into 2-inch pieces
1 teaspoon garlic powder
2 tablespoons balsamic vinegar
6 sage leaves
Salt and pepper to taste
Directions
Place cubed butternut squash in the slow cooker. Next, layer the chicken over butternut squash. Sprinkle salt, pepper, and garlic powder. Drizzle balsamic vinegar over chicken. Place a few torn sage leaves on top. Set on low for 4-6 hours.
One note about the cooking time: make sure it does not cook longer than 6 hours or the butternut squash will have a mushy consistency- this is speaking from experience!
Nutritional Information
Serving size: 4-6. Calories: 304; Total Fat: 8g; Total Carbohydrates: 18 g; Total Protein: 40 g
You may also enjoy:
Easy Weeknight Dinner: Slow Cooker Chicken Fajitas
Slow Cooker Pumpkin Pie Steel Cut Oats
How to Eat Healthy on a Budget
Don't miss another great blog: Subscribe Now