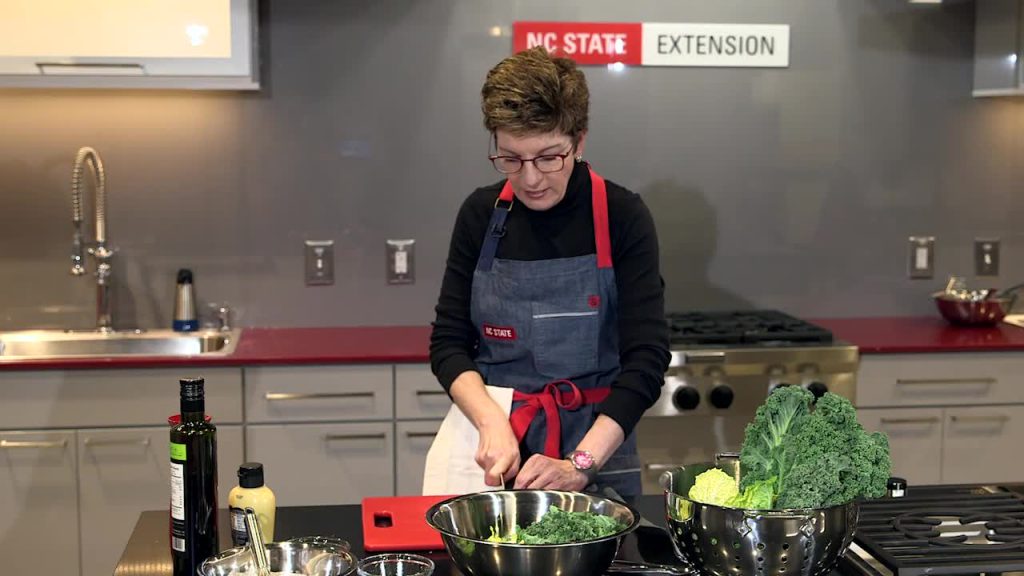 If you are looking for fresh ways to add more vegetables to your diet, look no further than this Kale Napa Cabbage Slaw. With combinations such as lime and Dijon mustard paired with cabbage and kale, this light and flavorful slaw is sure to become a favorite. You can also top this slaw with salmon or chicken to add healthy protein to your meal. If you use grilled chicken, toss the chicken in lemon zest and some taco seasoning before grilling.
See below for a demonstration on how to make this delicious slaw.
Kale Napa Cabbage Slaw
Ingredients:
2 cups finely shredded kale
2 cups finely shredded Napa cabbage
4 pieces of grilled chicken or salmon
Dressing:
½ cup plain, fat-free Greek yogurt
¼ cup mayonnaise (olive oil mayo is a good type to use) OR 2 tablespoons olive oil
1 teaspoon lime zest
2 tablespoons lime juice (more if you like)
1 tablespoon Dijon mustard
Directions:
Whisk together all dressing ingredients in a large bowl.
Add the kale and cabbage and toss to combine.
Top with grilled chicken or salmon.
Nutrition Information
Serving size: 1 cup; Calories: 139 calories; Carbohydrates: 6 grams; Fiber: 1 gram; Protein: 5 grams; Fat: 11 grams; Sodium: 161 mg;
You may also enjoy:
Chickpea, Tomato, and Avocado Salad with Lemon Vinaigrette
Top Five Rules of Roasting Vegetables