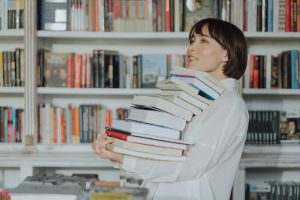 My close friends and colleagues are probably tired of me plugging public libraries or library resources whenever I get a chance but libraries are wonderful and needed community hubs! I blame it on the fact that my mom worked as a librarian intermittently over the years and currently, my dad serves on the library board in my hometown. My current local library is in Chapel Hill, NC, and let me tell you it is a real winner of a library. There are nature trails surrounding the building so I frequently will pick up my books and then take my dog on a walk. I call that a win-win.
Public libraries are one of the last places in America where you can simply exist without having to buy anything. The services that public libraries provide not only encompass the distribution of knowledge but they provide access to resources and programs that fill a void in many rural and urban communities. Oftentimes, rural libraries provide the main source of reliable internet access for many residents. Librarians have gradually taken on functions well beyond lending out books–they help local people figure out the complexities of life. You are probably thinking "okay we get it, you love libraries." I hear you so I will get to the point of my library plug. 
Why am I recommending that you should get a library card? Well, recreational reading is a simple and cost-effective tool that can help improve mental health. When it comes to stress-relieving strategies cracking a book open may not seem like an intuitive choice, but research shows that recreational reading can reduce stress levels by 68 percent. Reading fully engages the mind and imagination which acts as a meditative activity that can reduce stress and enhance relaxation. So go ahead and get lost in a good book!
To get a library card, typically you need a photo ID and proof of address. If you have concerns about the necessary documents talk to your local library because a lot of times there are workarounds for getting a card. Once you have your library card, you can begin checking out books right away. You might also be surprised by what resources besides books you are able to borrow like cameras, mobile hotspots, and lots of kid-friendly activities. Another added bonus is that many library systems have gotten rid of late fees. I'm certainly not condoning hoarding library items because this could get your account suspended but it is nice to not have to worry about late fees when you forget a due date.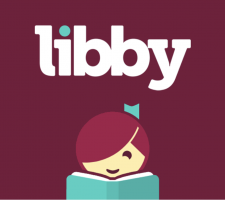 A perk I really enjoy is that you can also use your library card to access digital books and audiobooks! The most common app that I have seen used is called, Libby. There used to be an app called OverDrive but most libraries have transitioned to Libby. You can download the app from your device's app store and then use your library card information to access the digital library affiliated with your library system.
Visit your public library this week!