The results are in!
The 2018 Holiday Challenge was the largest and most successful Holiday Challenge since it began in 2006. There were more than 39,000 people who joined the 2018 Holiday Challenge, which is a 36% increase in participation from 2017. All 50 states, all 100 NC counties, and 27 additional countries participated.
Click the map below to see a full list of all state participation.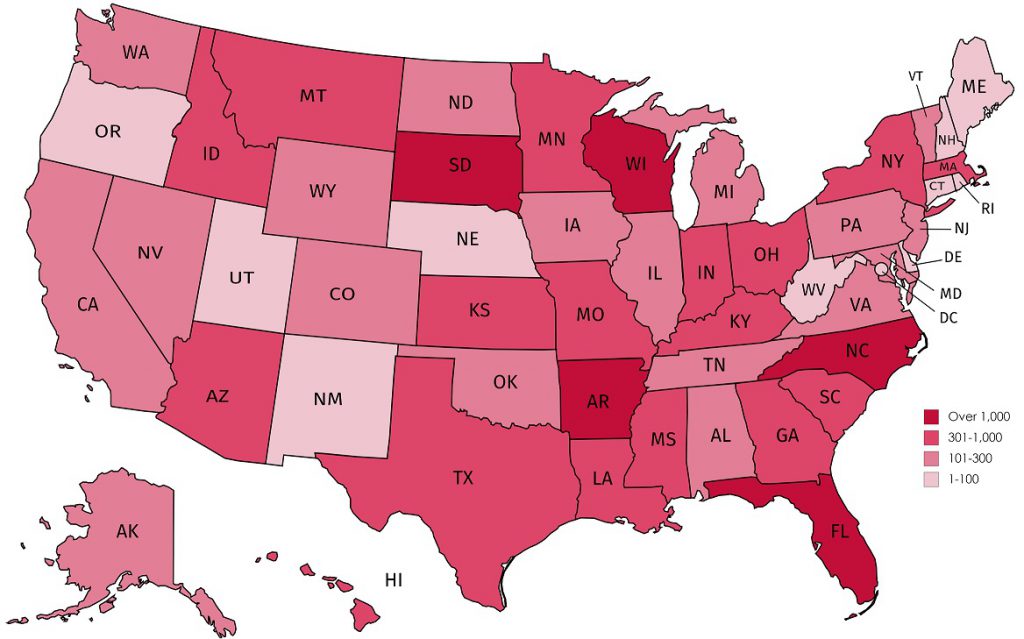 There were over 900 employers involved in the Holiday Challenge this year. This was the first year that the Employer Package was offered which included customized reports, marketing kit, and certificate of completion for participants. Participants from the Employer Package represented 1/3 of all Holiday Challenge Participants!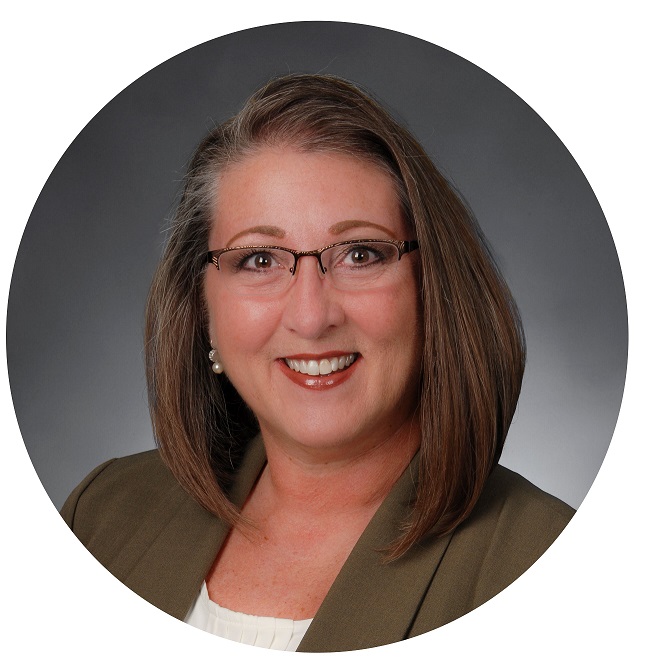 Sheila Bannister, the Health and Wellness Director at ONI Risk Partners, shares her experience below:
"Wow, What an amazing response we are seeing with the Holiday Challenge this year. We have nine employer groups registered, with a total of 411 participants. This is up from last year's 240 participants; an increase of 71.25%! We are hearing nothing but positive feedback. Several of my groups are once again utilizing a points system to award prizes at the end of the challenge. It is generating a lot of conversation about healthy choices, and we are having a great time with it. I have personally tried a few of the recipes that have become favorites! Thank you Eat Smart, Move More, Weigh Less for this wonderful, free resource I can share with my clients."
This was the third year the Holiday Challenge included a free virtual race for participants. In partnership with Racery, participants were able to virtually complete a 26.2-mile loop through Rome.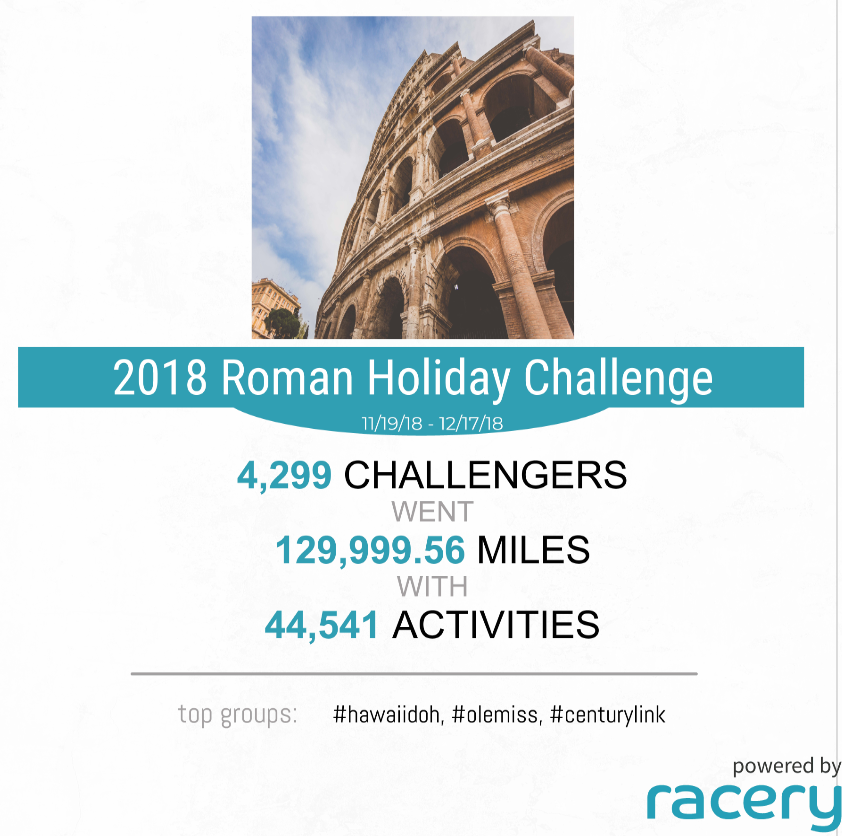 One feature of the Holiday Challenge is a private Facebook group. Participants shared their successes and struggles, motivated one another, and developed a strong support system. There were over 1,400 members in the group. The private group remains open all year long for continued support and accountability.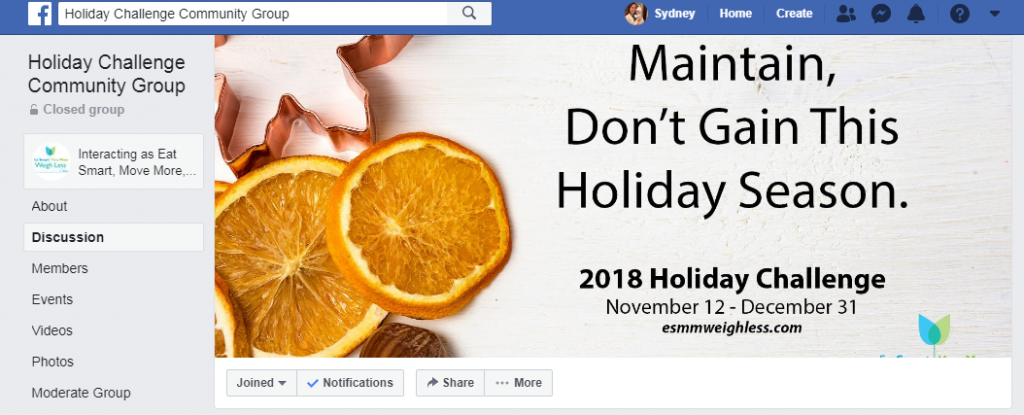 To see the full 2018 Holiday Challenge report, click below: 

For questions regarding the report or the Holiday Challenge in general, please email HolidayChallenge@esmmweighless.com.