Typically, I try to plan our meals ahead of time to help us get through the week on only one grocery trip and an array of healthy dinners. It has saved us money, time, and our sanity. But even with good intentions, life gets busy, weeknights get busy, and pretty soon we are tempted to run through the drive-thru or order take out for a last minute dinner. To avoid this, I started saving "recipes" for quick and healthy dinners I could use for such nights. I say "recipes" because really these are just things I throw together depending on what we have on hand. The bottom line – they are quick, healthy, and they save money by avoiding take-out. An easy example of a meal like this would be breakfast for dinner or making a quick veggie omelet, as I know we will always have eggs in the fridge, some sort of vegetable (or two or three) in the fridge or freezer, and whole wheat toast in the freezer. Throw the bread in the toaster, scramble the eggs, add the vegetables (leftover roasted vegetables, spinach, red peppers, you name it), and sprinkle some cheese. Bam. Dinner is served.
Another favorite go-to for busy weeknights are Build Your Own Burrito Bowls. A grain, beans, and vegetables are all you need, most of which I store in the pantry or freezer to easily have on hand. The list below might seem long, but really it's because there are so many possibilities for each category. It just comes down to what you store in your pantry or fridge and what you can pull together quickly. Set out all of the components and let family members build their own bowl, it is a great way to get the kids involved.
Components of a Build Your Own Burrito Bowl
Base- Whole Grain. Let's talk about the base of the burrito bowl first. The quickest whole grain to cook is quinoa (which is also high in protein), which is ready in 10-15 minutes. There are also variations of quick-cooking whole grains available, such as quick-cooking farro and quick-cooking barley. Besides quinoa, we often use brown rice for our burrito bowls. Brown rice can take some time to cook so I either make a large batch on Sunday or Monday to use throughout the week or I  use Trader Joe's frozen brown rice bags, which we always store in our freezer for quick meals. Pop the frozen brown rice bag in the microwave for three minutes and it's ready to eat (and they are actually delicious). Doesn't get easier than that!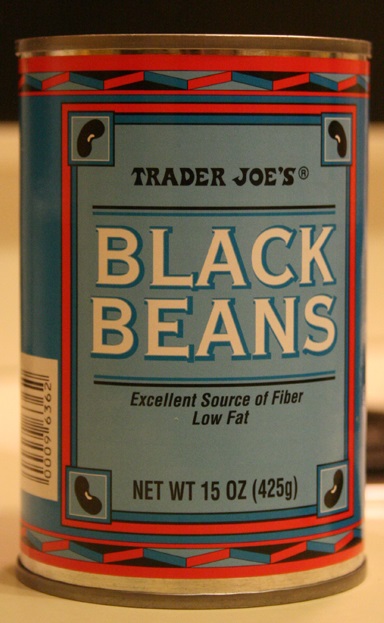 Protein – Black Beans. Any type of bean can be used, but my favorite are black beans. A close second are kidney beans or Trader Joe's refried beans (only ingredient is smashed pinto beans, no added fats). Again, I store an umpteen amount of beans in our pantry and always have a can on hand. They make any meal quick and easy! Just drain, rinse, and heat in a pot with water. Sometimes we like to throw a little chicken in our burrito bowls if we have some available to cook quickly or Trader Joe's refrigerated grilled chicken strips.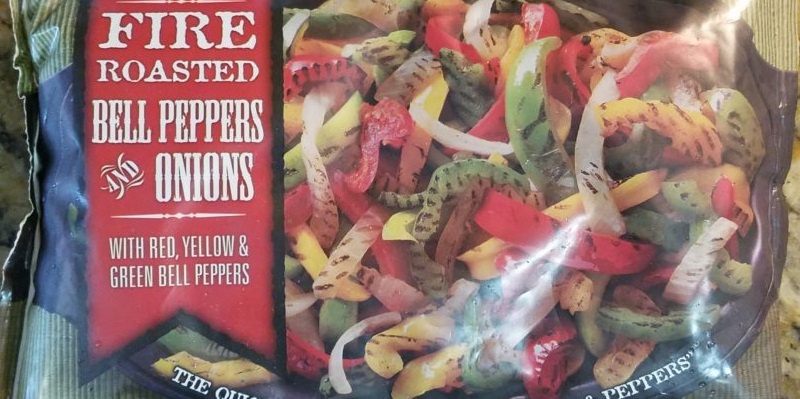 Add-ins – Vegetables. Vegetables are the star of the show in most of our meals, and this quick and casual dish is no exception. I throw in any combo of vegetables we might have on hand. For example, if I have a little extra time I love to roast sweet potato or squash to add to the burrito bowls (if you don't believe me, it is absolutely delicious). You can peel and chop your own into very small cubes and roast with a little olive oil and cumin until tender. Of course, Trader Joe's makes it even easier by selling a package of pre-peeled and pre-cut squash. If I have bell peppers and onions (fresh or frozen) I will saute those in a little olive oil and season with cumin and chili powder. I also love adding a little sweet corn to brighten up the bowl, so I throw in some frozen corn into the pot of beans right at the last minute so they warm up.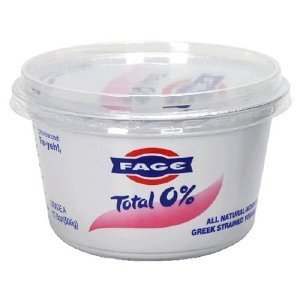 Toppings. The vegetables keep coming when it's time to decide the toppings. Shredded lettuce (any lettuce will do, even spinach), fresh tomato (diced), and avocado slices are a few fan favorites. Finally, we top it all off with hot sauce and a dollop of 0% plain Greek yogurt, which is an excellent replacement for sour cream.
And viola! Each family member can build their own burrito bowl and choose their favorites. Try experimenting with different combinations, flavors, and seasonings. Make a little extra for lunch the next day (or for the week). Below are burrito bowl leftovers to easily assemble at lunch: Bowl of leftover brown rice, black beans, bell peppers, and roasted sweet potatoes to reheat and then top with crisp lettuce and a dollop of plain Greek yogurt.