Whenever I travel to Europe, especially when on a cruise, one of the things I look forward to is the Muesli. When we see in Muesli the stores here it is a cold ready to eat cereal like granola. While this is technically muesli, the kind I crave is very different. It is a cold oatmeal with nuts and fruit and is so delicious. It was developed by a Swiss physician in the early 1900's to help his patients heal. It always makes me feel better. Here is a recipe that I have worked on to get the taste just right without breaking the calorie bank.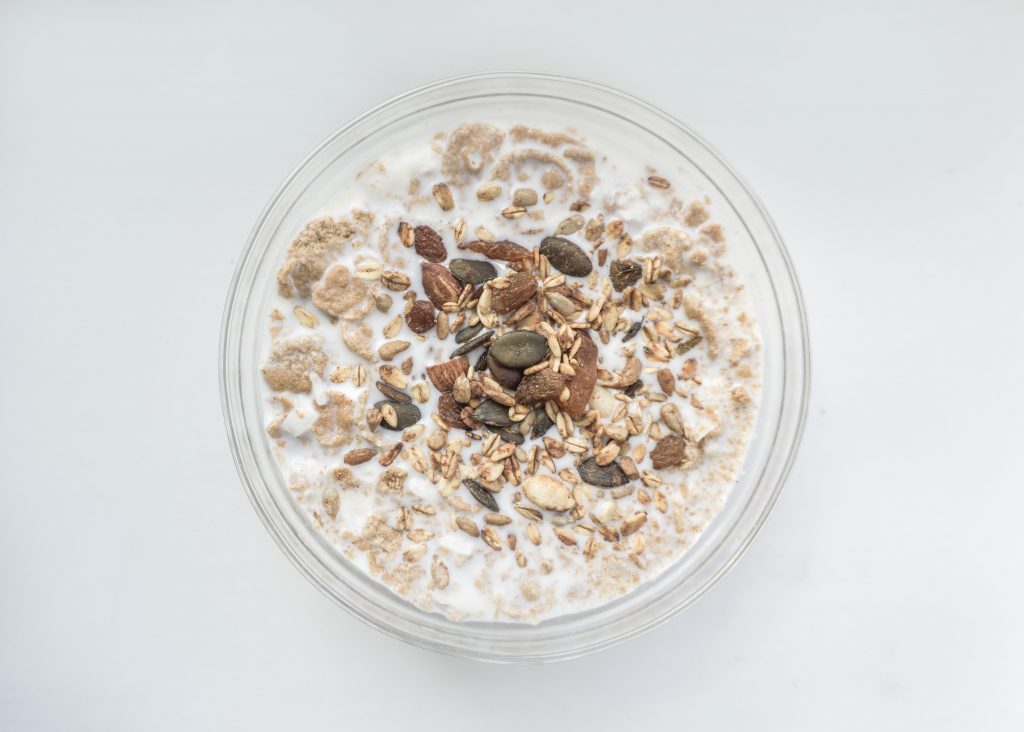 Homemade Muesli
Ingredients
2 apples (or 1 apple and 1 pear), grated
1 cup old fashioned oats
1 cup skim milk
2/3 cup yogurt
4 Tablespoons nuts or seeds
Grapes or berries (optional)
Instructions
Place the grated fruit, oats, milk, and yogurt in a glass bowl. You can use any kind of yogurt you like. Plain yogurt will lighten the calories and sugar but will result in a tart finished product. Vanilla yogurt works well.
Refrigerate at least 8 hours or overnight.
Serve topped with nuts or seeds and sliced grapes or berries.
This recipe makes about 4 small or 2 large servings. It will keep in the refrigerator for several days.
You may also enjoy:
Making Sense of All the Different Types of Oatmeal
Fastest and Easiest Way to Make Steel Cut Oats
How to Cook Steel Cut Oats in the Instant Pot
Don't miss another great blog: Subscribe Now