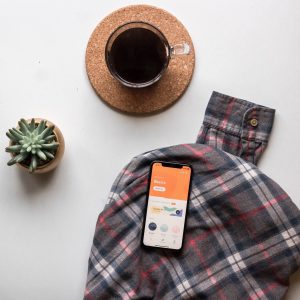 This is the last blog in our series reviewing health and wellness apps. Check out my previous blog on nutrition apps for more suggestions. This blog will focus on apps that will help you to live mindfully through meditation, good habits, and better sleep.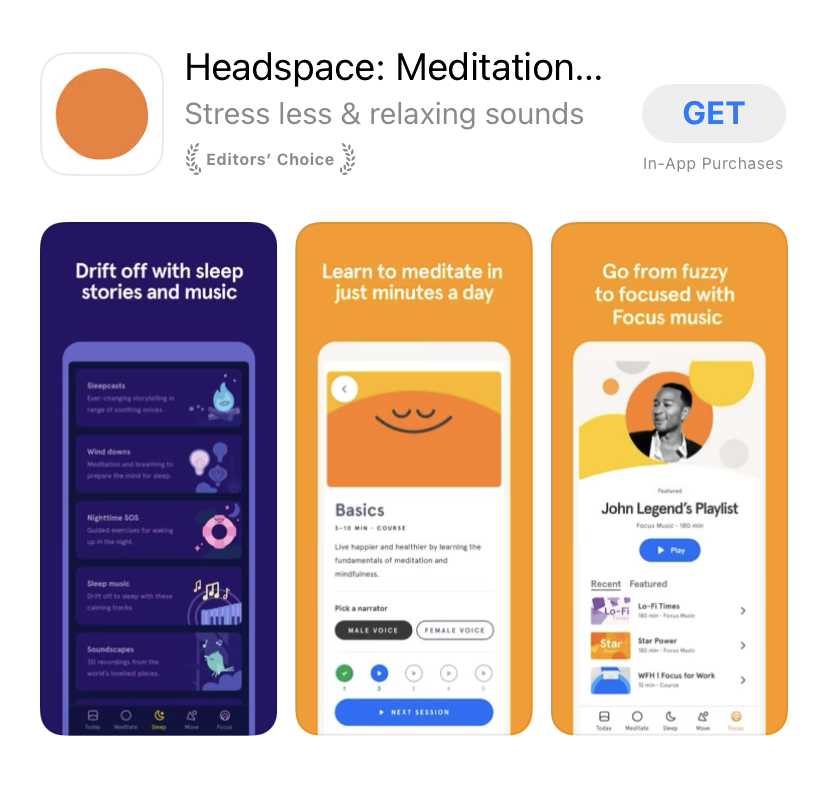 Headspace
Personally, I am a huge fan of the guided meditations on Headspace. The free version offers one set of basic meditations, plus sleep wind-down tracks, sleep sounds, and sleep podcasts. One set of meditations may not feel like a lot, but I have listened to them over and over without it feeling repetitive, and I have learned enough that I feel I could guide myself through meditation on my own now.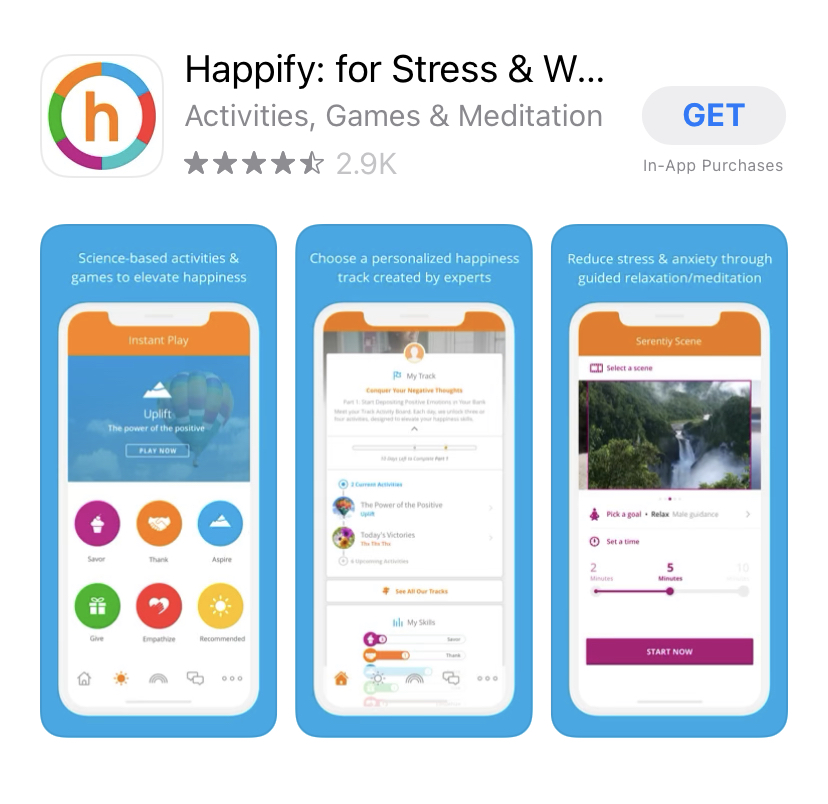 Happify
This meditation app not only provides guided meditations but also additional evidence-based activities and games to reinforce the skills you learn to improve happiness and decrease stress. The daily activities are quick and digestible, and there are 13 different tracks available in the free version.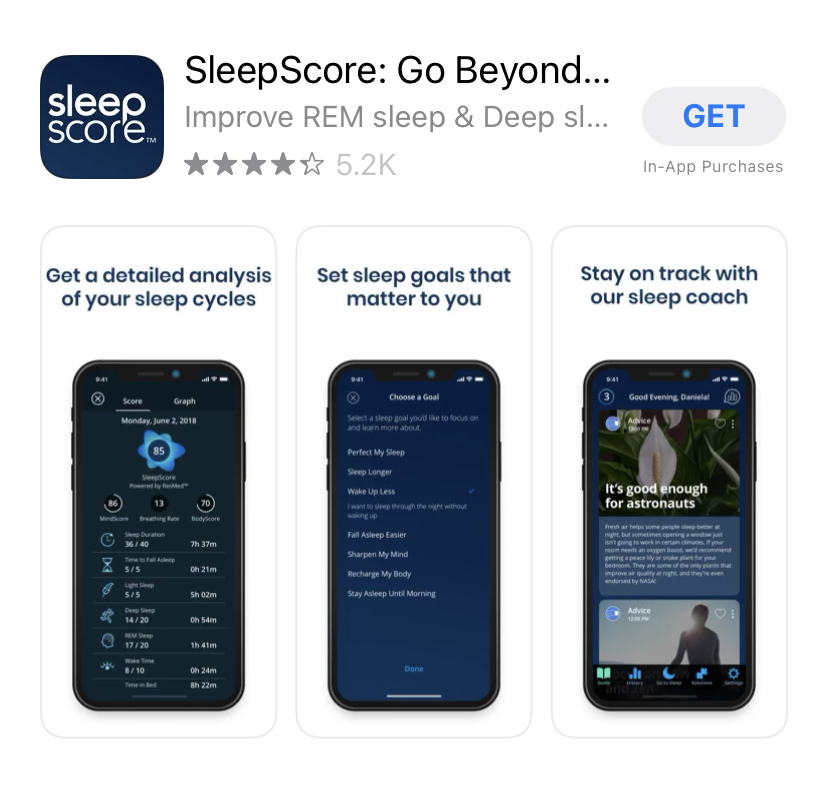 SleepScore
The SleepScore app helps you to track habits that might be affecting the quality of your sleep. The app also provides you with tips to fall asleep faster, stay asleep, and have more energy during the day. There are sleep soundtracks to listen to while falling asleep, and you can set a reminder every night at a certain bedtime to keep you on schedule. This app is free with the option of premium content.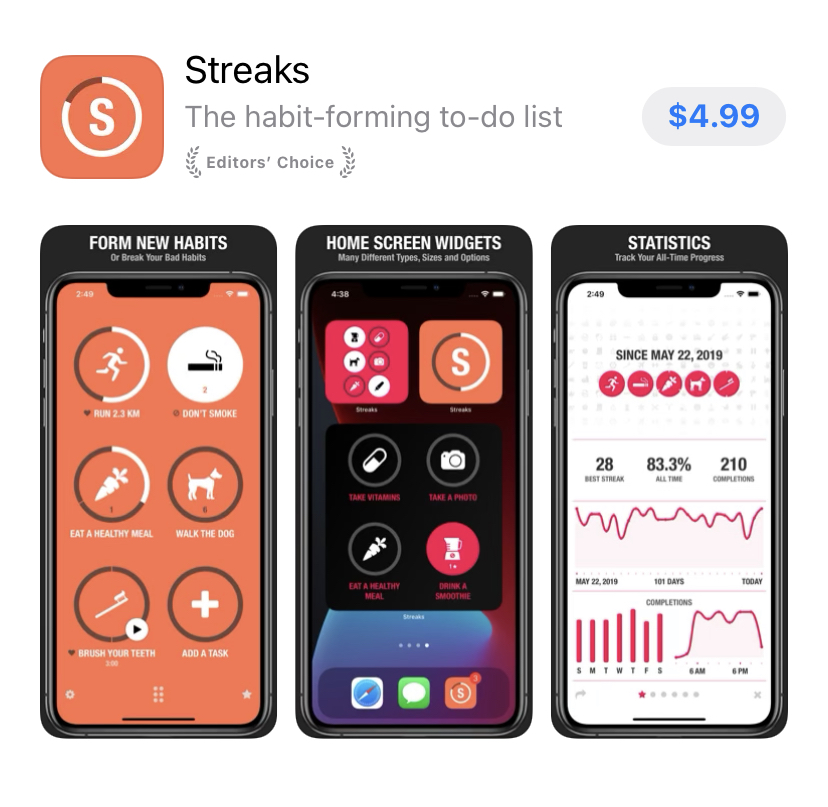 Streaks ($)
The Streaks app helps you form habits by encouraging you to build up streaks of good behaviors, in other words accomplishing a behavior for multiple days in a row. You can set up to 12 behaviors that you want to create streaks for, and if you log that behavior each time you say you will, you build up the days in your streak. It's a simple strategy but really helps you to hold yourself accountable for those actions, and we all know that the more regularly you do something the more it becomes a habit. This app is $4.99 on the App Store or Google Play store and does not offer a free version.
Search your smartphone app store to download these apps. Do you use any exercise, nutrition, or mindfulness apps?
Share your thoughts below in the comments.
You Might Also Enjoy:
Best Health Apps for Nutrition Tracking
Stress Relief and Mental Health Strategies
5 Tips to Stay Motivated For Exercising at Home
Don't miss another great blog: Subscribe Now