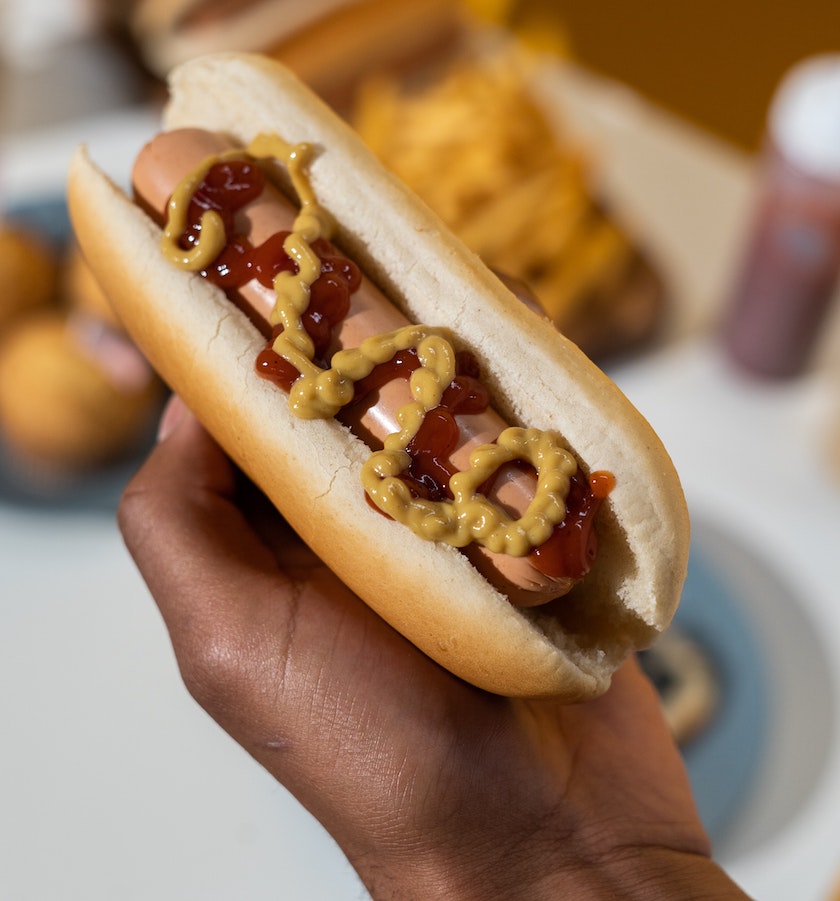 For most of us, we should strive to eat healthy most days of the week. However, "cheat" days are part of our lives and on some eating plans, encouraged. So what do you eat on splurge days? Pizza, pasta, hamburgers, sweets or hotdogs? Researchers from the University of Michigan School of Public Health, Department of Environmental Health Sciences published findings in Nature Food detailing their newly developed Health Nutritional Index, analyzed individual foods based on their composition to calculate each food item's benefits using 15 dietary risk factors.
According to the author's calculations, a beef hot dog on a bun resulted in a loss of 36 minutes of healthy life "largely due to the detrimental effect of processed meat,". The interesting news is that a peanut butter and jelly sandwich was associated with an increase of 33 minutes. Foods like baked salmon, salted peanuts, and rice with beans were also associated with gains between 10 and 15 minutes.
It is important to know that swapping 10% of daily caloric consumption from beef and processed meats for fruits, vegetables, nuts, legumes, and certain kinds of seafood could reap significant health benefits, with the team citing a gain of some 48 minutes per person per day making these foods the winners and gave us precious more minutes.
So knowing this, I am saying no to hot dogs. NO MORE HOTDOGS on my menu as well as limiting highly processed meats. I am looking forward to more wonderful days of enjoying this great life and good health. Hotdogs and highly processes meats, you lose, health, you win!
You might also enjoy:
Is sucralose making you eat more?
A Food Thermometer is Key to Food Safety
My favorite sprouted grain—Ezekiel English muffins
Don't miss another great blog: Subscribe Now