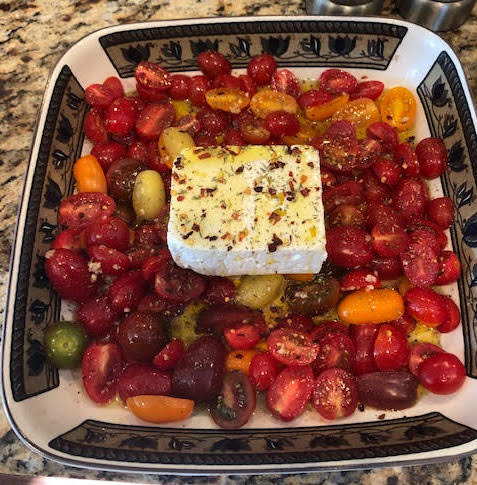 I kept hearing about this fabulous recipe for Baked Feta Pasta that went viral on TikTok that I had to check out. The pictures looked delicious! During my search, I found a few different versions of this original recipe. The one that I reviewed was from Delish and can be viewed here.
Nutrient Analysis – Original Recipe (4 servings per recipe)
690 calories
41g total fat
12g saturated fat
530g sodium
2g dietary fiber
19g protein
Of course, the dish is delicious! How can you go wrong with melted feta, olive oil, cherry tomatoes and pasta? It does however end up being very a pasta-heavy dish, as the cherry tomatoes shrink during the baking process. There is plenty of room to add more vegetables to the dish without taking away from the cheesy tastiness.
As a dietitian, I have a few ideas for modifications in order to slightly reduce the calories and increase the servings of vegetables, protein, and fiber – especially if enjoyed solo as the main dish.
Modifications include: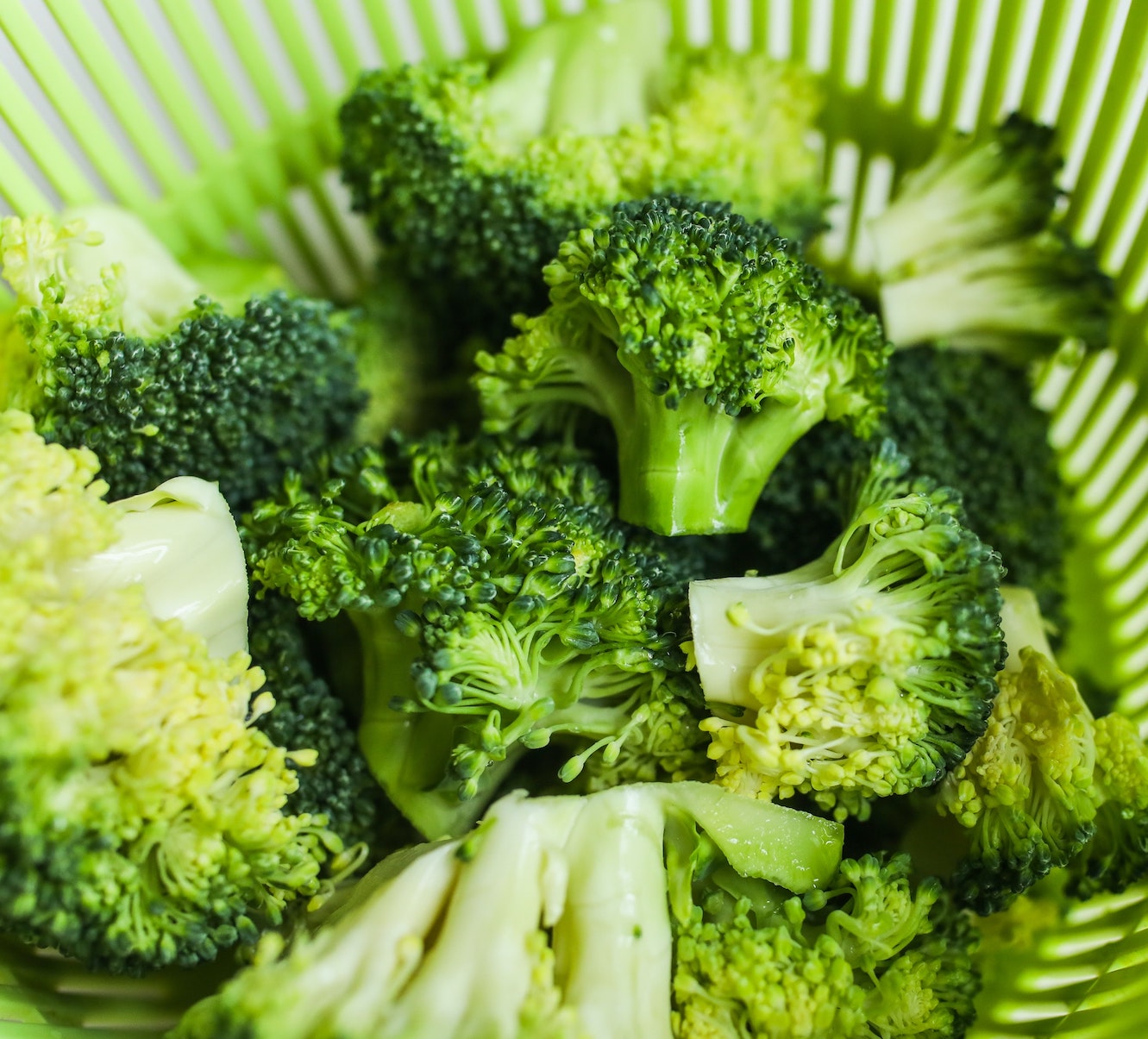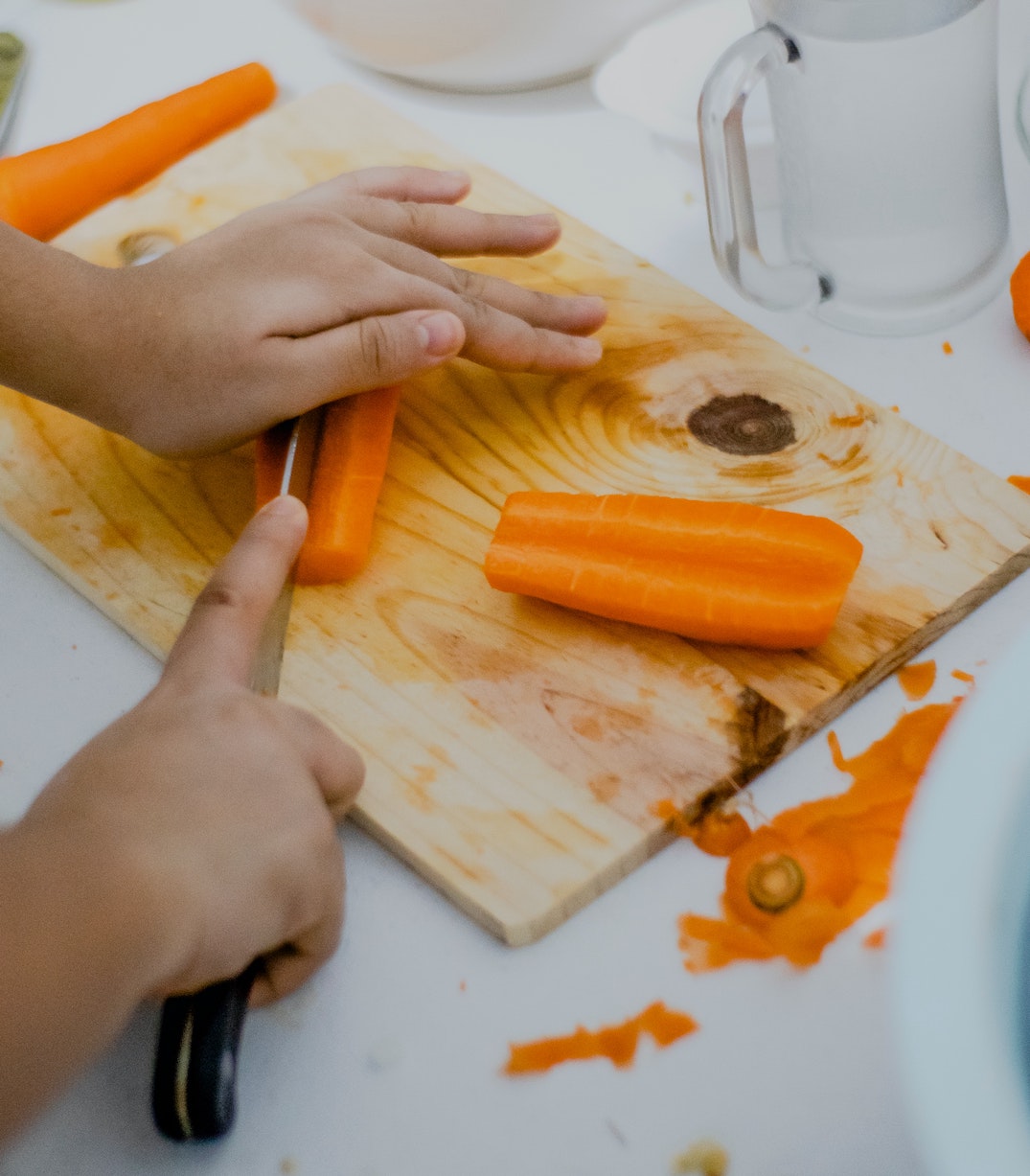 Decrease the olive oil slightly from 1/2 cup to 1/3 cup for the entire recipe.
Decrease the amount of feta to 6 ounces.
Decrease the amount of pasta to 8 ounces and substitute the regular pasta for chickpea pasta or whole wheat pasta.
Add 3 cups steamed broccoli and 2 cups shredded carrots at the end along with the pasta.
The modified version of this recipe results in slightly fewer overall calories and fat, increased protein, and more than double the fiber (if using chickpea pasta). The chickpea pasta has a small amount of sodium vs. regular pasta, which adds a slight increase in sodium per serving when compared to the original recipe.
Nutrient Analysis – Modified Recipe with Chickpea Pasta (4 servings per recipe)
540 calories
28g total fat
9g saturated fat
570 mg sodium
8g dietary fiber
23g protein
Enjoy!
You may also enjoy:
Quick Weeknight Dinner Recipe: Kale and White Bean Pasta
Quick Weeknight Dinner Recipe: Spinach and Pine Nut Pasta
Our Top 5 Blogs on Plant-Based Proteins
Heart Healthy Valentine's Day Dinner at Home
Don't miss another great blog: Subscribe Now